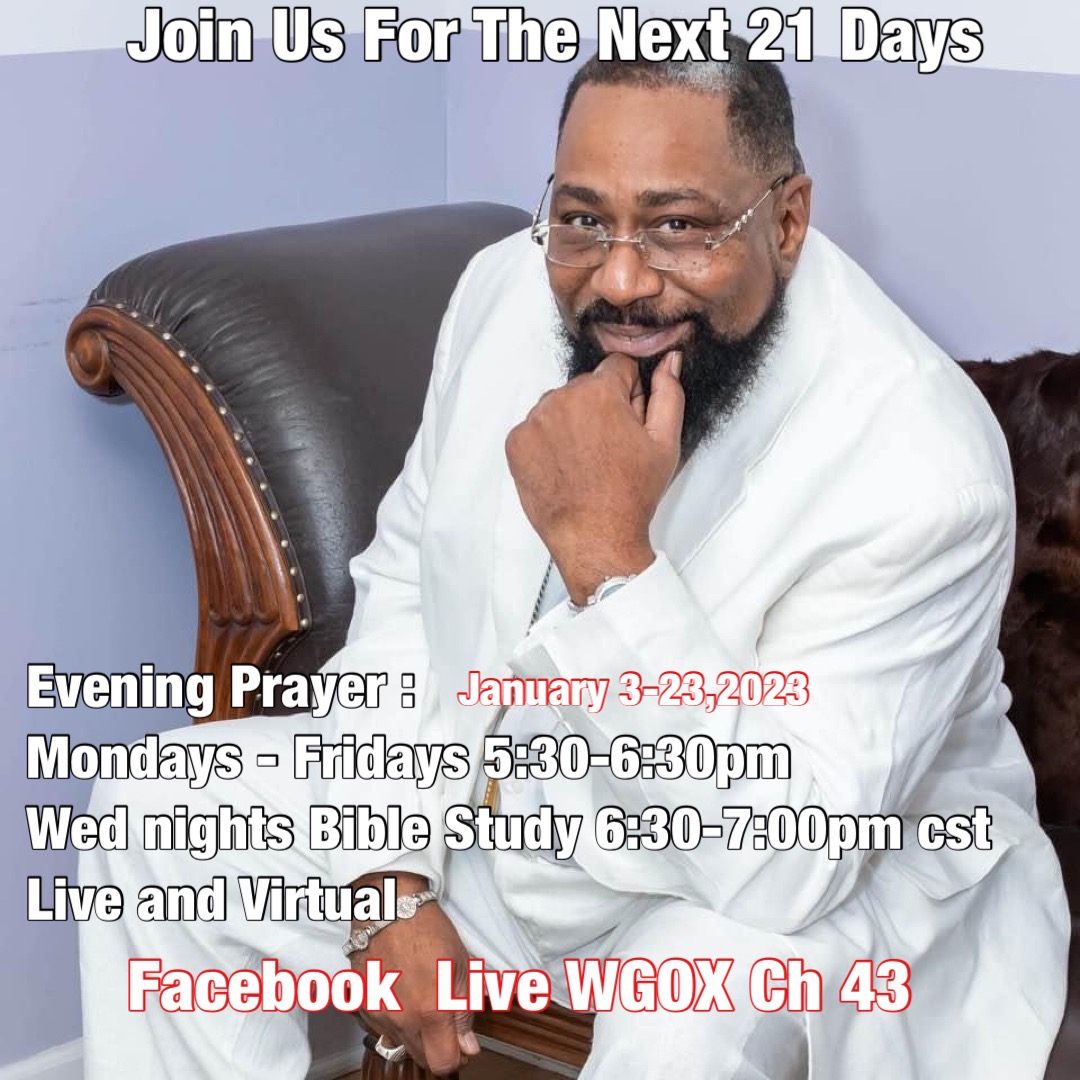 Please join Word of Life Community Church, our Prayer Nation Family and Partners as we consecrate and recommit ourselves to the Kingdom of Our God and Christ with a time of Fasting and Prayer over the next 21 Days.
The Fast is daily 7:00am until 5:00pm with your intake being liquids only.
If you are on medication, I ask that you do a Daniel's Fast (eating to satisfy your medication requirements/none of your favorite foods).
Each evening from 5:00pm to 6:00pm or 5:30pm to 6:30pm dedicate an hour for prayer.
Thank you in advance for your cooperation and corporate participation as we discipline our flesh over the next 21 Days.
I'm Expecting The Glory To Show Up!